Michele Dunlap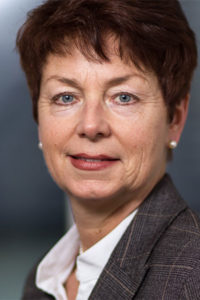 Michele Dunlap is a passionate business coach and trainer since 2005. With an enthusiasm for human interaction and communication she accompanies and supports her clients professionally, authentically and respectfully during change processes. Her distinct empathic perception and intuitive feeling support her in setting appropriate impulses for individual development at the right time. Common sense, combined with humor and pragmatism as well as straightforwardness outline her work. Tailor-made options for client solutions are readily available.
Ms. Dunlap trained is a trained travel manager and has worked in the travel industry for over 30 years. She has gained skills and experience in customer service, sales, marketing and training as well as product and project management. Several years of management experience as well as profound knowledge of the different organizational structures (SME to large corporations) form a solid foundation for her work.
Her profile is complemented by qualified training as a business coach, a degree in intercultural business communication and a degree in cognitive neuroscience.
The portfolio of their services includes, among others
Analysis, empowerment and accompaniment of target persons / groups
Development and management of organizations
Advice and support during change processes
Definition of corporate vision / mission and its implementation
Mindfulness in communication
Development sustainable corporate communication and corporate culture
Intercultural awareness-raising measures
Ms. Dunlap is partner and co-founder of Corak Innovation Management eG.
Michele Dunlap