ABOUT US
Corak Innovation Management eG (CIM) is focussed on supporting organisations (companies, ministries, countries, people, etc.) with sustainable implementation of their ideas in the market. CIM mainly supports people and organisations committed to positive development of ideas or intentions of general interest, health management and the environment.
SERVICES
We provide customers with advice and support in the following areas
OUR TEAM
We introduce ourselves.
PARTNER

EVOSCIENCES Leasing GmbH
Lorenz Huber Str. 25
D-85540 Haar bei München
Tel.: 0178 – 4016873

BIOCON VALLEY GMBH
Markt 13
D-17489 Greifswald
Tel.: +49 (0)3834 871 9890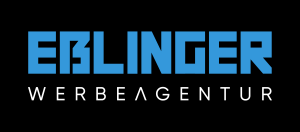 Eßlinger Werbeagentur
Neuer Markt 5
D-17389 Anklam
Tel.: +49 (0)3971 – 2423900
CONTACT
For more information feel free to contact us!
ADRESS
Corak Innovation Management eG
Gutsstr.4
18311 Ribnitz Damgarten
---
PHONE
---
E-MAIL
Welcome