Martin Trescher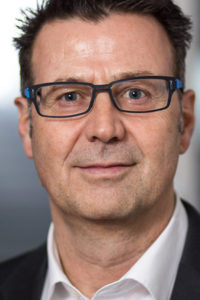 Martin Trescher trained as a communications electronics technician and IT specialist and then studied business administration before initially working on the conception and development of business software.
Over the years and the joint implementation of client projects, Mr. Trescher was successively introduced to consulting by the management. Since 1990 he has played a decisive role in the development of process cost accounting as an integrated operative system in CORAK cost center, cost unit and profit and loss accounting. This system is used successfully in a wide variety of logistics, manufacturing and service industries. His consulting focus lies in the analysis, conception, system selection and implementation of integrated operative controlling systems. Over 20 years' experience merging operative data into flexible planning, reporting and analysis systems in various business performance and business intelligence solutions is at hand.
Further consulting competencies exist in the areas of manufacturing organization, process management, materials and time management.
Mr. Trescher is partner and co-founder of CORAK Innovation Management eG.
Martin Trescher