Björn Nowack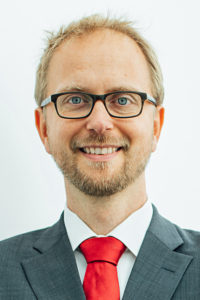 Björn Nowack is a graduate biochemist and trained biological-technical assistant with a focus on molecular diagnostics. In addition to extensive project planning and implementation, Mr. Nowack has been involved in 3 company start-ups and has raised and managed both subsidies and VC capital, set up laboratories and co-wrote patents as well as published his own. For several years he has been active in leading positions as laboratory manager, technical director, in business development and as managing director. In the pharmaceutical and medical device industry, Mr. Nowack has gained extensive knowledge in GMP and ISO13485.
Based on his experience and personality the following areas can be provided:
Development, analysis and extension of business models
Management or operational control of companies or business units
Initiation and support of cooperation with companies and institutes
Raising outside capital
Creative Ideas
Björn Nowack is partner and co-founder of CORAK Innovation Management eG.
Björn Nowack